Hervey Bay / Maryborough Phone: 0408 140 425
Lawn Mowing Services
We provide lawn mowing services and property maintenance which can be either scheduled or as required depending on your particular needs. We use modern and well-maintained equipment that means we can get the job done fast and that means savings for us that we then pass on to you.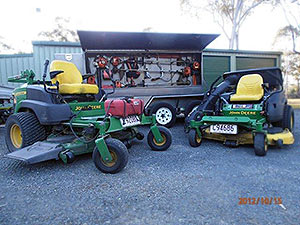 Services
Our services include:
Mowing / slashing
Brushcutting / whipper snipping
Weed control
Property clean ups
Need regular or one-off slashing?
When you need grass slashing for your acreage, allotment or subdivision, Supreme Slashing will provide a prompt, reliable and affordable service that understands local conditions and will deliver the outcomes you need.
Hervey Bay to Maryborough
If you live anywhere in Hervey Bay or Maryborough, including River Heads, Booral, Toogoom, Burrum Heads Dundowran, Craignish Granville, Tinana, Baddow and Dundathu then we are the people you need to call when you want the job done right … at a price you can afford.
Call us today on 0408 140 425 and discover the affordable way to keep your lawns, gardens and yard under control.